Prepare for liftoff!
If you're seeking a tasty hemp strain to jumpstart your day, look no further than Sour Space Candy. Sativa-dominant Sour Space Candy high-CBD hemp flowers impart uplifting energy for enhanced productivity.
Sour Space Candy has a complex terpene profile, which gives the strain a taste and smell that can only be described as "out-of-this-world." It's no wonder that Sour Space Candy won third place in the 2020 High Times Hemp Cup.
Where To Buy Sour Space Candy CBD Flower
Here are some of our favorite Sour Space Candy vendors. We've gotten some pretty awesome deals for you, so go ahead and use our exclusive coupon codes. You'll get a lower price and you will be helping us bring you more amazing articles!
Genetics
Sour Space Candy hemp is another amazing hybrid bred by the folks at Oregon CBD. Although it's energetic and sativa-dominant, Sour Space Candy has relatively balanced genetics with a 60:40 sativa-to-indica ratio. Sour Space Candy's parents are two of the most distinguished breeding strains known for their high-CBD content and rich terpene profiles.
Sour Tsunami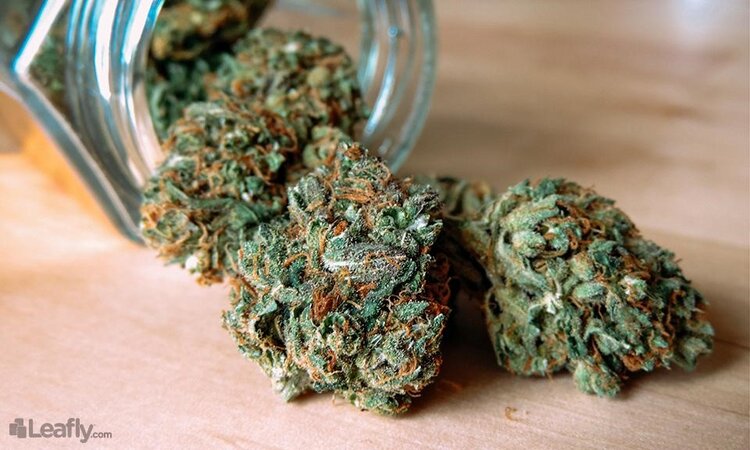 Sour Tsunami was first developed by master grower Lawrence Ringo in Humboldt County, California. One of the original high-CBD medicinal strains, Sour Tsunami lends Sour Space Candy its sativa genetics, tart flavor, and astronomical levels of CBD.
Early Resin Berry
One of the most popular hemp breeding strains, ERB endows Sour Space Candy with its mouth-watering citrus and berry flavors and ultra-low THC content.
Appearance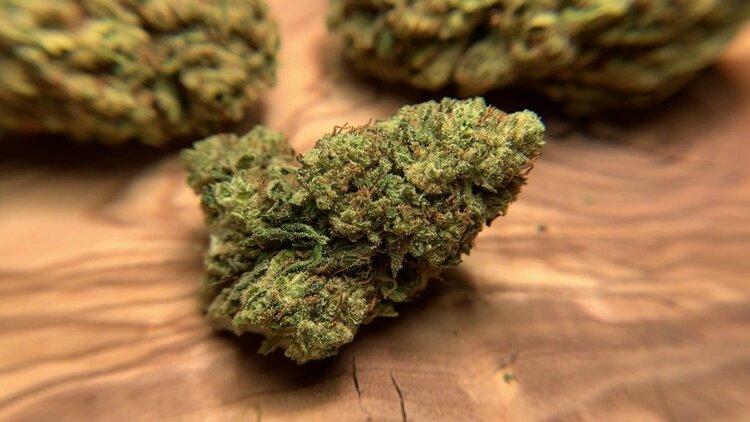 Sour Space Candy's dense buds cover the spectrum of leafy-green hues. Rust-red pistils burst from the flowers, and a thick coating of trichomes adds to the strain's bag appeal.
CBD Content And Terpene Profile
Sour Space Candy hemp flowers typically contain between 15-20% CBD and less than .3% THC, the legal limit for hemp strains. Sour Space Candy has such a complex terpene profile that it's like someone gathered up all the aromatic herbs in the galaxy and mixed them into one hemp hybrid. Sour Space Candy's terpenes start from a base of sweet myrcene and spicy beta-caryophyllene.
A healthy quantity of citrusy limonene and humulene gives the strain its lemony diesel aroma. Trace amounts of linalool and bisabolol add floral hints of lavender and camomile. Try vaping Sour Space Candy on a low setting to fully appreciate the strain's multi-faceted flavor.
Aroma And Flavor
When you first open a package of well-cured Sour Space Candy hemp flowers, you'll be blown away by the pungent diesel and citrus aroma. Sour Space Candy combines sweet and fruity flavors with hints of young cherry along with herbal lemongrass notes. The addition of terpinolene gives the strain a flavor like a tart apple-flavored hard candy.
Effects Of Sour Space Candy CBD
Sour Space Candy is a social strain that will make you want to go and seek out new life forms. With its combination of relaxation and high energy, Sour Space Candy makes a fantastic strain for focused productivity.
Energetic
Sour Space Candy is an upbeat hybrid that makes most people feel calm yet full of energy.
Uplifting
Sour Space Candy helps elevate the mood and encourage social interaction, making it the perfect strain for lively parties or networking events.
Relaxing
Sativa-dominant Sour Space Candy promotes deep physical relaxation without causing couch-lock. Many consumers report getting relief from worrisome thoughts while remaining alert and focused.
Growing Sour Space Candy CBD
Sour Space Candy is a relatively fast-growing strain that does well both indoors and outdoors.
Indoor
Despite its strong sativa genetics, Sour Space Candy seeds produce bushy plants that adapt well to indoor growing. The strain starts flowering early at about eight weeks. Indoor growers should carefully control humidity levels to prevent mold from forming on Sour Space Candy's compact flowers.
Outdoor
Like most hemp strains, Sour Space Candy flourishes outdoors. The strain's rich terpene profile helps the plants resist pests.
Similar Strains
Sour Space Candy CBD has a lot in common with Diesel and OG hybrids. Some similar strains include:
Gorilla Glue #4
Sour Diesel
OG Kush
Where To Buy Sour Space Candy Seeds
Reviews
Sour Space Candy is one of the most popular hemp strains on the market today, and it shows in the many outstanding reviews.
"This hemp strain provides an uplifting calm that gets me focused and motivated for whatever task is at hand." – The Stoner Mom
"Now this one is special! It clears out my thoughts, improves my focus, gives me a nice uplift, and at the same time relaxes my body." – Leafly
"Love a heady high and a super sweet candy flavor? Sour Space Candy is made for you." – AllBud
"Upon opening Sour Space Candy, you'll instantly be hooked." – BeTheHippy
Final Thoughts
If you're looking for a balanced sativa-dominant hybrid to supercharge your day and calm your mind, you may want to give Sour Space Candy a try. Hemp connoisseurs are sure to be blown away by the strain's pungent aroma and complex blend of flavors. Growers can take advantage of Sour Space Candy's short flowering cycle for early outdoor or perpetual indoor harvests.