The Original Cannabis Copywriter | CBD Content Writer
Freelance Cannabis Content Writing Services
Are you in the market for a seasoned cannabis writer who can add depth, clarity, and precision to your blog or website content within the marijuana industry? Look no further, because I am that writer.
Improve Your Organic Visibility With Cannabis Content Writing
There is a tangible excitement about the future of the cannabis industry in North America and the UK. The 2018 Farm Bill made hemp the most popular crop in the US, while more and more states are making cannabis legal.
Although federal legalization still seems distant, there is a lot of scope in starting a cannabis business. Having spent so many years in obscurity and misinformation, proper marketing of cannabis products relies heavily on accurate and in-depth education.
If you own a marijuana or CBD business, a dedicated cannabis content writer can help you gain visibility, educate your audience, and generate new leads.
The cannabis industry presents marketers with a challenge that is not often met in other fields. Although general opinion is swayed towards a more positive outlook on cannabis, products derived from the marijuana plant are banned from traditional media, and even Google itself. This is where digital marketing and laser-focused cannabis content writing come into play.
A CBD copywriter can help your business reach out to users proactively. In addition, SEO is a marketing channel that keeps on giving without needing constant maintenance.
Cannabis Writing Services
I work as a full-time SEO specialist and journalist for the travel and cannabis industries. My mission is to help cannabis businesses rank higher on Google through a robust SEO content marketing strategy.
Through my work and research, I aim to reshape the public image of cannabis and its users, fight misconceptions and promote the benefits of growing and using this amazing plant. My focus is on the global marijuana trade, cultivation, and culture.
Most of my experience in the marijuana industry comes from personal involvement and working with leading companies and publications in the industry. From 2016 to 2020, I have published over 5,000,000 words of unique, in-depth cannabis content online.
You can see samples of my writing on my portfolio or upon request! If you would like to see something that is not listed, just shoot me a message and I will provide you with links to my publications.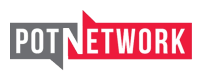 About George Mouratidis
WeedCopywriter was founded in 2017 by George Mouratidis, an SEO specialist in the cannabis industry. George is experienced in on-page optimization, as well as off-page SEO and digital PR.
Since going live, WeedCopywriter.com has generated more than 15 million words of cannabis content and worked with some of the most reputable companies in the US hemp industry.
The goal of WeedCopywriter.com is to empower agencies and businesses drive user engagement through factual information.
As an SEO expert with ample experience on many fronts, I can help you produce high-quality cannabis content following SEO best practices and accurate keyword metrics.
Cannabis SEO
Save time by letting me take care of your overall content planning, strategy, and execution. With years of experience in cannabis content management, I can help your business discover and evolve its organic reach through a data-driven content strategy.
Cannabis Writing
Develop landing pages and sales pages based on high-ROI keywords. I can help you formulate a viable on-page optimization process from ideation and initial keyword research to the planning of an editorial calendar. Use cannabis content marketing to your advantage and attract potential customers organically.
Content Marketing
Cannabis is used for recreational and medicinal purposes. In both cases, informative content and proper search engine optimization can drastically improve the rankings of your website. By doing targeted keyword research using cutting-edge tools, I can develop expert cannabis content, lifestyle articles, and grow guides that will answer your audience's questions and rank on search engines.
Cannabis Link Building
Getting links back to your website content is paramount to its success. For Google, CBD backlinks work as "votes of confidence" that signal a trustworthy and authoritative domain. The stronger your domain, the better the chance of ranking for your target terms. Get in touch to learn more about my cannabis outreach services.
TESTIMONIALS
Great working relationship already formed. Now, second order completed and perfectly executed to my instructions earlier than expected. Thanks
Another great piece of work. I was given some great advice about the theme/focus and this has proven invaluable. Thanks
Pro for a reason. man really knows how to craft top shelf cannabis content. tip of the hat
Working With A Cannabis Copywriter
WeedCopywriter was founded in October 2017 by George Mouratidis, an SEO professional and CBD writer. The goal was to provide bespoke cannabis content writing services for brands in the legal marijuana industry.
How Can A Cannabis Copywriter Help Cannabis Businesses
Cannabis is the fastest-growing industry in the US and Canada. New companies are sprouting every day, creating a highly competitive online market. As a freelance cannabis writer, my role is two-fold:
To empower consumers
Increase the authority of your domain by following SEO best practices.
According to research, approximately 80% of consumers do internet research before purchasing. Knowledge is even more important when it comes to cannabis brands since a large chunk of prospective customers are not familiar with the products.
With cannabis legalization showing no signs of stopping, it is expected that the competition will only continue to grow. A solid cannabis SEO content writing strategy offers a great way for cannabis businesses to grow organically and set themselves apart from the competition.
The world of search engine optimization is constantly changing, and those who keep up with the news have the most success with ranking their cannabis site or any other type of commercial website. Those in the cannabis industry need to focus on SEO for the foreseeable future since PPC possibilities are not generally available yet.
If you are seeking a dedicated CBD copywriter for your business, look no further. WeedCopywriter is your No.1 choice for cannabis copywriting solutions of all types. With years of experience in agile startup environments, I can offer you a concise content plan according to your specific SEO needs.
Why Work With A CBD Writer
Understand and engage with your audience
Consolidate your efforts with actionable data
Save money by investing in evergreen content
Track results and monitor your campaigns
Providing Cannabis Content Writing Services To
Cannabis publications, blogs, affiliate sites, and corporations
SEO blog writing for dispensaries and marijuana delivery companies
Cannabis retail stores
News outlets and authoritative industry websites
Hemp growing and biomass processing facilities
CBD product wholesalers and retailers in the US, Canada, UK, and Australia
White label solutions for marketing and web design agencies
Do You Need A CBD Content Writer?
Although cannabis was always a popular product, it was until very recently, package-less and brandless. Nowadays, cannabis brands have to educate a whole generation of potential consumers who are not opposing the idea of using it but need proper education to do so.
Answering the questions of your audience and guiding them along the sales funnel is a crucial step in your cannabis business. No matter whether your business falls into the plant-touching (cannabis dispensaries/wholesalers) or the non-plant touching (accessories/seeds/headshops), a proper digital marketing content strategy is important.
Cannabis content writing and content creation are essential to focus your digital marketing efforts and make them yield results for a long time. Contrary to traditional marketing methods, data-driven SEO cannabis copywriting is scalable, measurable, and consistent.
The Importance Of Cannabis SEO Strategy For Cannabis Industry Brands
Marketing for maximum exposure on the Web is important in any industry. However, cannabis content strategy features some distinctions that business owners and marketers need to be aware of to optimize their marketing efforts.
If you're looking to maximize the potential of your cannabis content marketing efforts, it's important to realize how crucial search engine exposure is for the industry.
Factors For A Successful Cannabis SEO Strategy
The hard truth about cannabis SEO is that nobody knows what it's all about. Google is notoriously secretive about its algorithm, and the updates they release now and then don't help eliminate the confusion.
One thing that's for sure though, is that the days of stuffing keywords in a page and hoping to rank are over for good. Weed SEO has become much more technical, sophisticated, and heavily focused on the user experience. Google loves websites that provide great content and do so flawlessly.
A seasoned web developer will help you immensely at the technical side of things, but that's not all there's to it. A good content strategy should also incorporate factors such as:
Keyword research: building your content on the most competitive keywords for your niche is a practice that'll never go out of style. The underlying philosophy here is to resonate with your audience and tell them what they want to know. See how I can help you with that!
Meta optimization: your website's content is not only made to be seen by human eyes, and Google also needs to know what's in there, and meta tags are a great way of telling its crawlers what your website is all about.
Alt tags: much like it can't read a text like a human, Google cannot see images like we do. Alt tags essentially tell Google what an image is all about. Although it is not as important, it is still a part of an SEO effort.
Interlinked and structured content: user experience matters. A lot. Your content should be laid out in an easy-to-understand manner, and your resources should link out to each other. That's an easy -but often overlooked- way of making Google understand how you want to structure your website.
Content outreach and link building: there is no use having excellent content on your website if no one will ever see it! Also, getting links back to your resources is one of the most important criteria that Google uses to decide whether or not your content is good.
How Can A Cannabis Copywriter Help?
Unique and factual content is one of the best ways to achieve long-term success in both fields. My writing process is built on three main pillars: Honesty, Education, and diligent Research. Content can be hosted on a website and adds value to the visitor experience. It could be an ebook, an infographic, or a funny cat video.
When your audience receives value from you, they are much more likely to build trust with your brand and, therefore, buy from you or mention you. There is a lot of demand for content, even more so in the nascent cannabis industry. People looking for reliable information about the benefits and responsible use of marijuana are more than ever. There are hundreds out there willing to throw 500 words together and call it an "SEO-optimized article." However, the reality is a little bit more complicated.
What Is Cannabis Content Marketing?
In an age when attention spans shorten, and impatience grows, a cannabis writer needs to create something interesting, factual, and linkable. In other words, you can no longer get away with shallow dives, and your content must be in-depth, researched, and valuable.
The key to great content as an overarching strategy of any weed SEO campaign is originality. Repurposing raw data into text, infographics, or videos is an ideal scenario, as it is more likely to be used as a resource and get picked up by the press and other websites, raising your domain authority.
Keyword research should be an essential part of your cannabis SEO strategy, but it should not be limited to that. The key is to solve a problem and be useful to humans rather than the Google algorithm. A professional cannabis copywriter can help you with:
Developing a structure for your on-site copy
Optimize each page for specific keywords
Transforming data into actionable articles
The Importance Of Cannabis SEO Strategy For Industry Brands
In an industry as dynamic as cannabis, understanding the nuances of digital marketing is key. Due to varying legal landscapes across the United States, traditional online advertising avenues like PPC on major platforms are often off-limits. This unique challenge necessitates creative and effective SEO strategies to compensate for these limitations.
A change is unlikely to be seen regarding the relatively limited opportunities available to cannabis producers and sellers until cannabis is legalized on the federal level. This peculiar position of the market makes it more important for cannabis companies to do their online marketing or be creative in finding weed SEO marketing solutions that they can take advantage of. SEO-optimized content is one of the best ways to reach new customers.
Fortunately, optimizing a website for SEO might be made easier thanks to the fact that the cannabis industry is new and just now becoming open in many states across the country. This can make it so that there is a relative dearth in competition and the market is now open to only a relatively small group of companies.
My Mission in the Cannabis Industry
As a dedicated SEO specialist and journalist, my mission extends beyond rankings. I aim to reshape public perception of cannabis, addressing misconceptions and highlighting its benefits. My focus encompasses the global marijuana trade, from cultivation to culture.
My journey in the cannabis industry is deeply personal and professional. Since 2016, I have crafted over 10 million words of unique, insightful content, working with leading companies and publications.
Connect with Me for Expert Cannabis Content
Interested in elevating your cannabis brand's online presence? Explore my portfolio for a glimpse of my work, or reach out directly for specific samples and publications. Let's harness the power of SEO to grow your cannabis business together.
What does a CBD content writer do?
A CBD content writer is a specialist writer who creates informative, accurate, and engaging content about cannabidiol (CBD), a compound found in cannabis plants. This could include blog posts, articles, product descriptions, and other content that aims to educate readers about CBD, its uses, benefits, and legal considerations.
What kind of knowledge does a CBD content writer need to have?
A CBD content writer needs to have a deep understanding of CBD and related topics such as the different types of CBD products, their benefits, the science behind how CBD works, and the legal regulations around CBD. They should also be familiar with the medical studies and research in the field, and able to translate these complex topics into clear, accessible content for readers.
Is your content compliant with regulations?
Yes, I am familiar with the regulations around CBD content, including FDA regulations and guidelines.
Do you use AI for your content creation?
Yes, I use AI to assist in our content creation process. However, it's important to note that AI does not replace professional content writers. Instead, it aids in tasks such as keyword research, topic ideation, structuring content, and ensuring SEO optimization. All content is reviewed and polished by me to ensure it meets the highest standards of accuracy, readability, and engagement.