Freelance Cannabis Writer & Cannabis Copywriter
Freelance Marijuana Copywriting For The Cannabis Industry. Grow Your Business With The Help Of An Experienced Cannabis Content Writer.
Weed Copywriter.com
The Original Cannabis Content Writer
Give your brand the edge in search engines with cutting edge cannabis content writing services!
There is a tangible excitement about the future of the cannabis industry in North America and the UK. As more and more states are making it legal and federal legalization now seems closer than ever, there is a lot of scope in starting a cannabis business.
Having spent so many years in obscurity and misinformation, proper marketing of cannabis products relies heavily on accurate and in-depth education. If you own a marijuana or CBD business, a dedicated cannabis writer can help you gain visibility, educate your audience, and generate new leads.
The cannabis industry presents marketers with a challenge that is not often met in other fields. Although general opinion is swayed towards a more positive outlook on cannabis, products derived from the marijuana plant are banned from traditional media, and even Google itself. This is where digital marketing and laser-focused cannabis content writing come into play.
CBD content writing and cannabis SEO copy can help your business reach out to users proactively. In addition, cannabis SEO is a marketing channel that keeps on giving, without needing constant maintenance.
Cannabis Content Writing Services
Save time by letting me take care of your overall content planning, strategy, and execution. With years of experience in cannabis content management, I can help your business discover and evolve its organic reach through a data-driven content strategy.
The cannabis industry is one of the fastest-growing sectors of the United States economy. As your business expands, so does your need for better and more efficient B2C and B2B communications. Focus on the day-to-day and let me take care of your increasing copy needs, from sales letters to business emails.
Cannabis is used for recreational and medicinal purposes. In both cases, informative content and proper search engine optimization can drastically improve the rankings of your website. By doing targeted keyword research using cutting-edge tools, I can develop expert cannabis content, lifestyle articles, and grow guides that will answer your audience's questions and rank on search engines.
Even the best content will get you nowhere without a solid SEO strategy to support it. That's a universal truth of the content marketing world. Developing cannabis content should be done with a quantifiable and data-driven plan in mind. Using a wide array of SEO tools, I can help you define your cannabis content strategy.
Getting links back to your website content is paramount to its success. For Google, backlinks work as "votes of confidence" that signal a trustworthy and authoritative domain. The stronger your domain, the better the chance of ranking for your target terms. Get in touch to learn more about my cannabis outreach services.
Develop landing pages and sales pages based on high-ROI keywords. I can help you formulate a viable on-page optimization process from ideation and initial keyword research to the planning of an editorial calendar. Use cannabis content marketing to your advantage and attract potential customers organically.
I work as a full-time SEO specialist and journalist for the travel and cannabis industries.  My mission is to help cannabis businesses rank higher on Google through a robust SEO content marketing strategy.
Through my work and research, I aim to reshape the public image of cannabis and its users, fight misconceptions and promote the benefits of growing and using this amazing plant. My focus is on global marijuana trade, cultivation and culture.
Most of my experience in the marijuana industry comes from personal involvement and working with leading companies and publications in the industry. From 2016 to 2020, I have published over 5,000,000 words of unique, in-depth cannabis content online.
You can see samples of my writing on my portfolio or upon request! If you would like to see something that is not listed, just shoot me a message and I will provide you links to my publications.
Why choose me as your cannabis copywriter
The goal of weedcopywriter.com is to empower clients and businesses and drive user engagement through factual information. As a content writer with ample experience in many fronts, I can write high-quality cannabis content following SEO best practices and accurate keyword metrics. Contact me if you want to learn more about how I can help you with blog content or on-page optimization.
Do You Need Marijuana Copywriting?
Most of the cannabis industry products are new to the market. Although cannabis was always a popular product, it was until very recently, package-less and brandless. Nowadays, cannabis brands have to educate a whole generation of potential consumers who are not opposing the idea of using it, but need proper education to do so.
Answering the questions of your audience and guiding them along the sales funnel is a crucial step of your cannabis business. No matter whether your business falls into the plant-touching (cannabis dispensaries/wholesalers) or the non-plant touching (accessories/seeds/headshops), a proper digital marketing content strategy is important.
Cannabis content writing is essential to focus your digital marketing efforts and make them yield results for a long time. Contrary to traditional marketing methods, data-driven SEO cannabis copywriting is scalable, measurable and consistent. 
The Importance Of Cannabis SEO Strategy For Industry Brands
Marketing for maximum exposure on the Web is important in any industry. However, cannabis SEO content strategy features some distinctions that business owners and marketers need to be aware of to optimize their marketing efforts.
If you're looking to maximize the potentials of your cannabis content marketing efforts, it's important to realize how crucial search engine exposure is for the cannabis industry.
Here are some advantages of working with an experienced cannabis content writer
Understand and engage with your audience
Consolidate your efforts with actionable data
Save money by investing in evergreen content
Track results and monitor your campaigns
Past and current clients across the cannabis industry spectrum.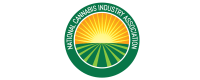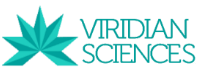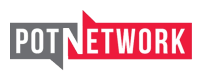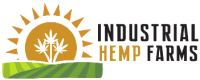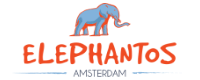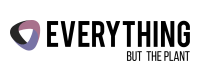 How Can A Cannabis Writer Help You
WeedCopywriter started in October 2017 by SEO cannabis copywriter George Mouratidis. The goal was to provide a bespoke cannabis content writing service for brands in the legal marijuana industry.
Cannabis is the fastest growing industry in the US and Canada. New companies are sprouting every day, creating a highly competitive online market. As a freelance cannabis writer, my role is two-fold:
To empower consumers
Increase the authority of your domain by following SEO best practices.
According to research, approximately 80% of consumers do internet research before purchasing. Knowledge is even more important when it comes to cannabis brands since a large chunk of prospective customers are not familiar with the products.
With cannabis legalization showing no signs of stopping, it is expected that the competition will only continue to grow. A solid cannabis SEO content writing strategy offers a great way for cannabis businesses to grow organically and set themselves apart from the competition. Read my article below to learn more about how you can benefit from original cannabis content writing and on-page optimization via proper keyword research.
The world of search engine optimization is constantly changing, and those who keep up with the news have the most success with ranking their cannabis site or any other type of commercial website. Those in the cannabis industry need to focus on SEO for the foreseeable future since PPC possibilities are not generally available yet.
If you are seeking a dedicated cannabis copywriter for your business, look no further. WeedCopywriter is your No.1 choice for marijuana content writing and copywriting solutions of all types. With years of experience in agile environments, I can offer you a concise content plan according to your specific SEO needs.
Who can benefit from cannabis content marketing?
My services are suitable for:
Cannabis publications. blogs and affiliate sites
Dispensaries and marijuana delivery companies
News outlets and authoritative industry websites
Hemp growing and processing facilities
CBD product wholesalers and retailers
Marketing and web design agencies
Click on the button below to learn more about the applications of content marketing in the cannabis industry!
These aren't your father's moon rocks. But they are a giant leap for humanity. They are CBD Moon Rocks. Neil Armstrong would be proud. You have probably heard a lot about CBD and maybe a little about Moon Rocks. It's time to clear up what all the buzz is about. CBD...
read more
Want to learn more about my cannabis content marketing services? Feel free to get in touch so we can discuss your project. Connect with me at info@weedcopywriter.com or fill out the form and I will get in contact as soon as possible.