Have you been searching for the perfect hemp strain for this summer's backyard parties? Honolulu Haze CBD's tropical fruit flavors and bubbly social energy will infuse your events with the spirit of aloha.
Genetics
Honolulu Haze CBD is a sativa-dominant cross between popular Hawaiian Haze and the relatively rare AF6 strain. The resulting hybrid is so energizing and delicious that several Honolulu Haze cultivars have gone on to earn multiple High Times Hemp Cup awards.
Hawaiian Haze
Honolulu Haze owes much of its effects and mouth-watering flavor to its mother, Hawaiian Haze. The original Hawaiian Haze strain popped up in the 1960s in Santa Cruz, California, when pioneering cannabis breeders crossed Hawaiian and Haze hybrids.
AF6
AF6 is a relatively rare sativa-dominant hybrid thought to have descended in part from an Afghani landrace. The strain´s high humulene and pinene content endow Honolulu Haze CBD with hints of refreshing pine and hops.
Appearance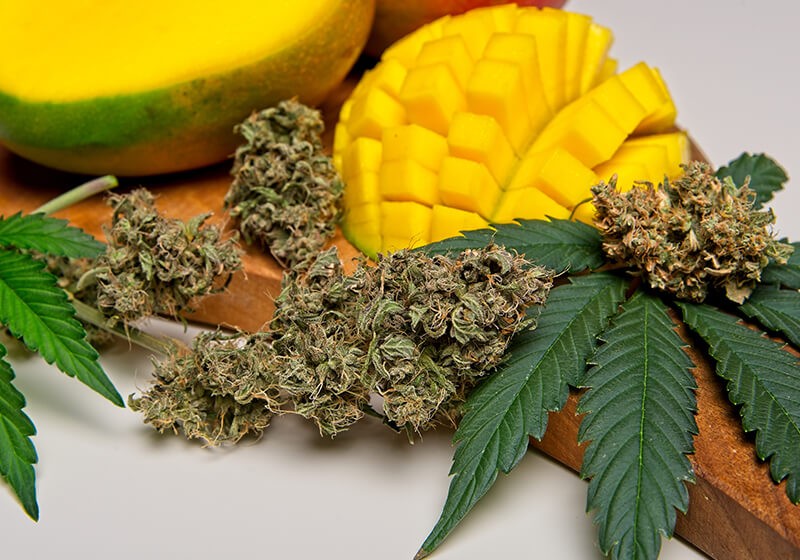 Honolulu Haze's plump, deep-green buds are reminiscent of the rich fertile landscape around Waikiki. An even layer of trichomes sparkles on the surface like dewdrops in the tropical morning sunlight.
Cannabinoid Content
Honolulu Haze averages around 20-24% CBD. The strain consistently tests well below the legal threshold of .3% THC. Consumers can rest assured that they're getting a solid dose of CBD without running the risk of experiencing any unwanted psychoactive effects.
Aroma and Flavor
Honolulu Haze buds feature a rich bouquet of terpenes, including myrcene, pinene, beta-caryophyllene, linalool, and alpha-bisabolol. This is definitely a strain you'll want to vape at different temperatures so that you can enjoy all of the diverse flavors and aromas.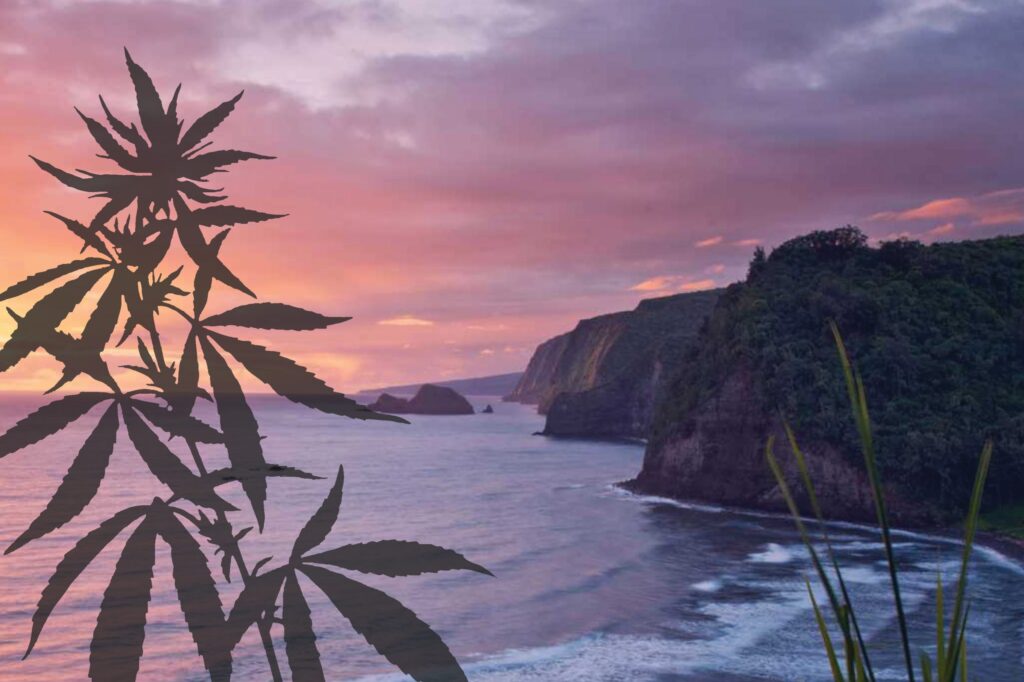 The terpene profile offers a surprising assortment of tastes and fragrances, from pine and cedarwood undertones to sweet tropical fruit flavors. Delicious mango, pineapple, and papaya combine with overripe peach and vanilla to satisfy even the most demanding sweet tooth. At the finish, Honolulu Haze surprises the senses with herbal and floral notes, including subtle hints of bitter hops, orange zest, and chamomile flowers.
Honolulu Haze Effects
Sativa-dominant Honolulu Haze CBD offers the quick onset of cerebral effects characteristic of most Haze varieties. The strain's uplifting, peaceful vibes make a fantastic choice for a camping trip, surf session, or music festival.
Relaxing
With its high CBD content, Honolulu Haze exudes calmness. If you've been looking for a hemp flower strain to help you put aside your worries and get on with the day's activities, you can't beat Honolulu Haze.
Energizing
Potent Haze genetics perfectly compliment Honolulu Haze's calming effects to create a peaceful yet alert buzz that's ideal for daytime use. Smoking or vaping Honolulu Haze quickly combats physical fatigue as well as brain fog.
Mood-Elevating
Honolulu Haze imparts distinct creative effects along with a feeling of wellbeing. Sativa genetics, a high cannabidiol content, and cheery tropical flavor combine to chase away any trace of the blues.
Growing Honolulu Haze CBD
Growers searching for Honolulu Haze CBD seeds often find them sold out at popular seed banks. If you're lucky enough to get a crop of Honolulu Haze going, you would be wise to keep a mother plant in the vegetative stage to get clones for the next batch.
Honolulu Haze plants start to produce long, lush buds after around 70 days. You'll need to begin trellising Honolulu Haze early as the heavy flowers will need plenty of extra support. With careful training and environmental control, Honolulu Haze CBD plants will reward you with an above-average yield of trichome-rich buds both indoors and outdoors.
Indoor
Honolulu Haze produces exceptionally tall colas, so you'll want to top the plants at least once during the vegetative stage. SOG or ScrOG techniques are essential since Honolulu Haze plants tend to shoot straight up toward the lights with oversized colas as soon as they establish themselves in the flowering stage. With a little calculated pruning and consistent feeding, indoor yields can average at least 13 ounces per square meter.
Outdoor
Honolulu Haze CBD's tall, lanky plants and extra-long buds make it ideal for growing outdoors. The strain absolutely thrives in natural sunlight, especially in warmer climates. People who live in cooler areas will need to ensure that the plants are ready to harvest before cold weather kicks in. Outdoor growers should start Honolulu Haze seeds in the early spring and take care of seedlings indoors before transplanting them outside. Sungrown Honolulu Haze plants typically yield around 16 ounces per plant. However, you can coax higher yields under the right conditions.
Similar Strains
Honolulu Haze CBD has a lot in common with fruity, sativa-dominant hemp strains, such as:
Pineapple Express
Maui Wowie
Reviews
People rave about Honolulu Haze:
Where To Buy Honolulu Haze CBD
Honolulu Haze CBD is an excellent all-purpose hemp strain that's equally suited for a productive Monday morning or a laid-back Sunday afternoon. A delectable taste and aroma make Honolulu Haze a crowd-pleaser, so you'll want to stock up when you see it. Wholesalers like Industrial Hemp Farms offer bulk discounts for all of its hemp strains, including Honolulu Haze CBD, when it's available. If boutique-grade flower is more your thing, you might want to try Plain Jane's version of Honolulu Haze or its parent strain, Hawaiian Haze.
Shop Bubba Kush CBD Hemp At Industrial Hemp Farms
Get an exclusive discount on your Plain Jane hemp flower purchases with the code WDCOPY10!
Growers won't be disappointed with Honolulu Haze plants. The biggest obstacle is sourcing the seeds, which can be challenging to find. Once you get your hands on some Honolulu Haze CBD seeds or clones, the strain is relatively easy to grow. With proper training, careful environmental control, and sufficient support for the king-sized colas, Honolulu Haze growers will see an impressive yield of tasty CBD-rich buds.